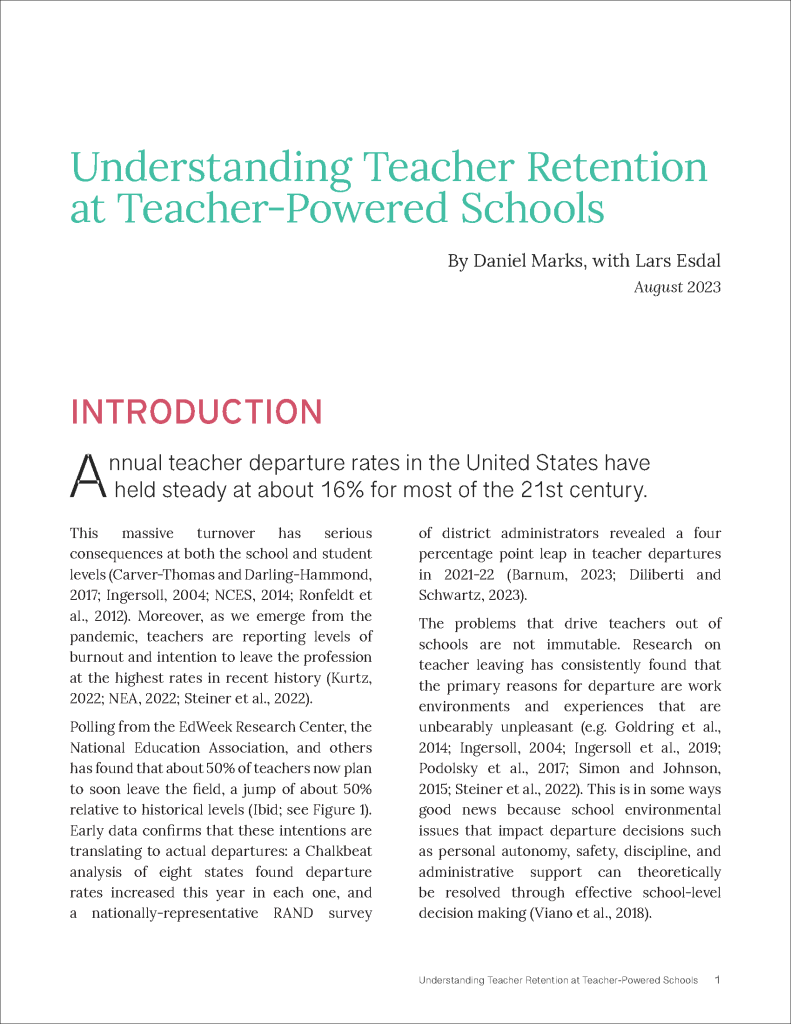 With teachers leaving the classroom at record-high rates, we asked: What is retention like at teacher-powered schools? Could teacher-powered be an answer to the question of how to keep talented teachers?
Our latest report shows fewer teachers leave teacher-powered schools than they do schools nationwide.
The findings are encouraging and demand more research—but they are early proof that teacher-powered schools belong in any discourse on how to keep talented teachers.