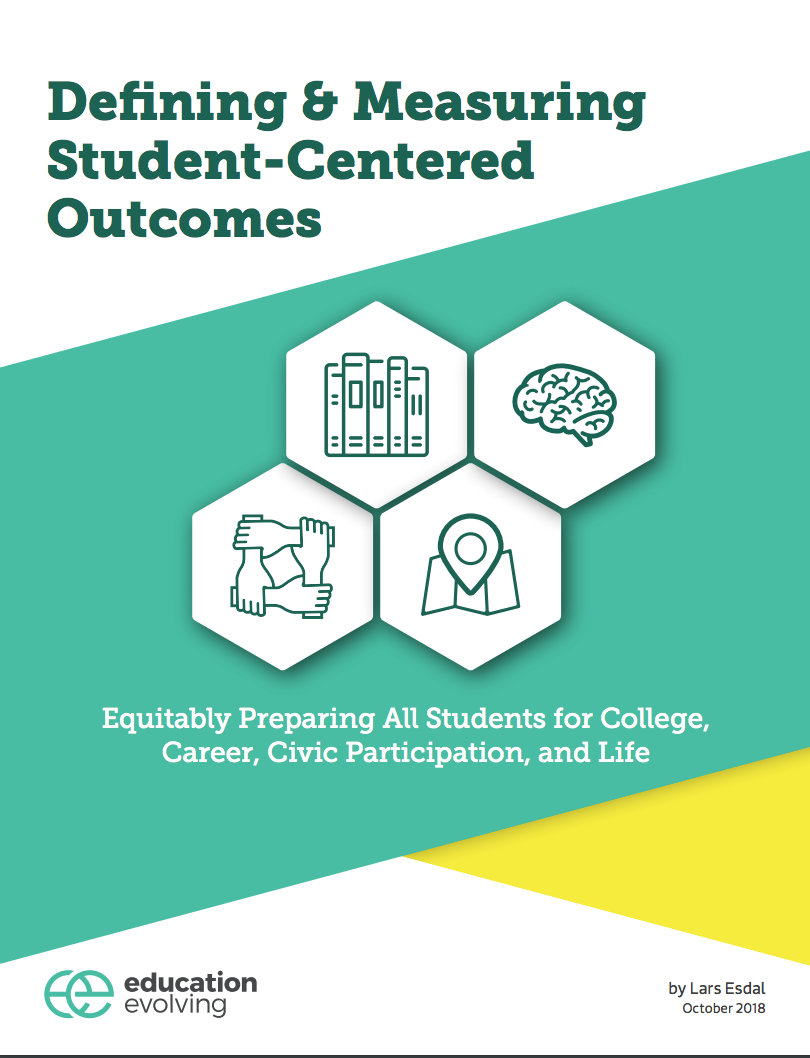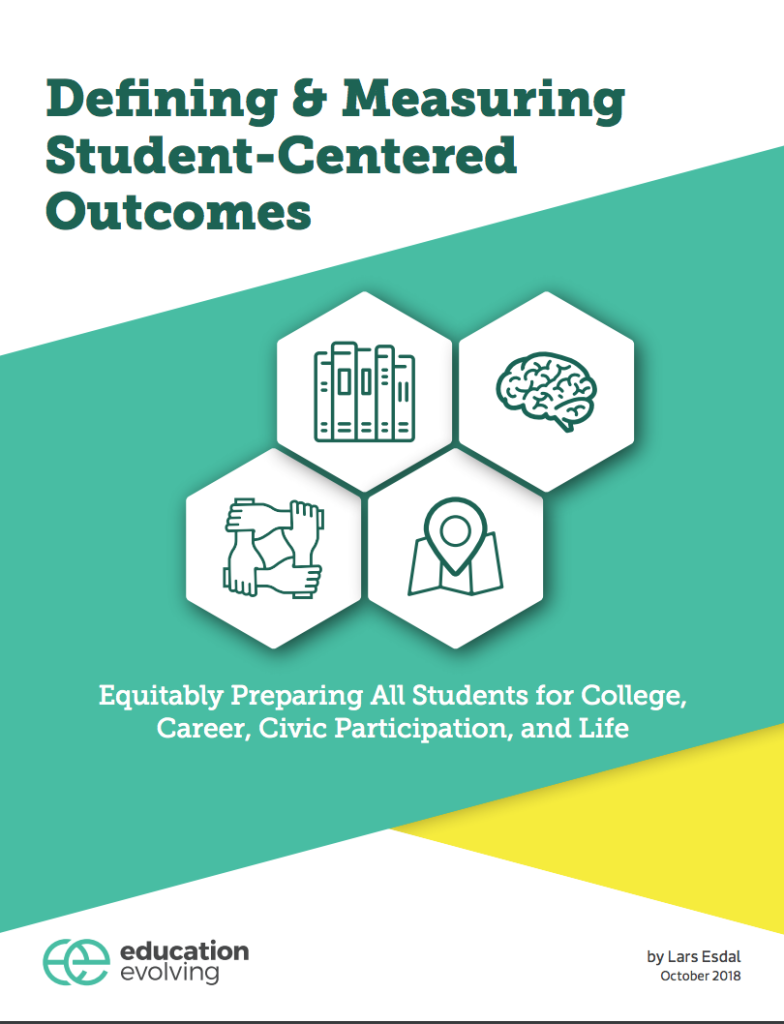 To equitably prepare all students for success in the 21st century, we must define and measure broader, deeper, and more student-centered outcomes for students and schools.
In this paper, we review the outcomes that researchers, students, educators, families, and communities indicate are important, and describe the array of emerging strategies for measuring them.
Finally, the paper presents a cohesive vision and specific next steps for states; school and district learning communities; and individual students and families wanting to move forward in reimagining outcomes to be more student-centered.