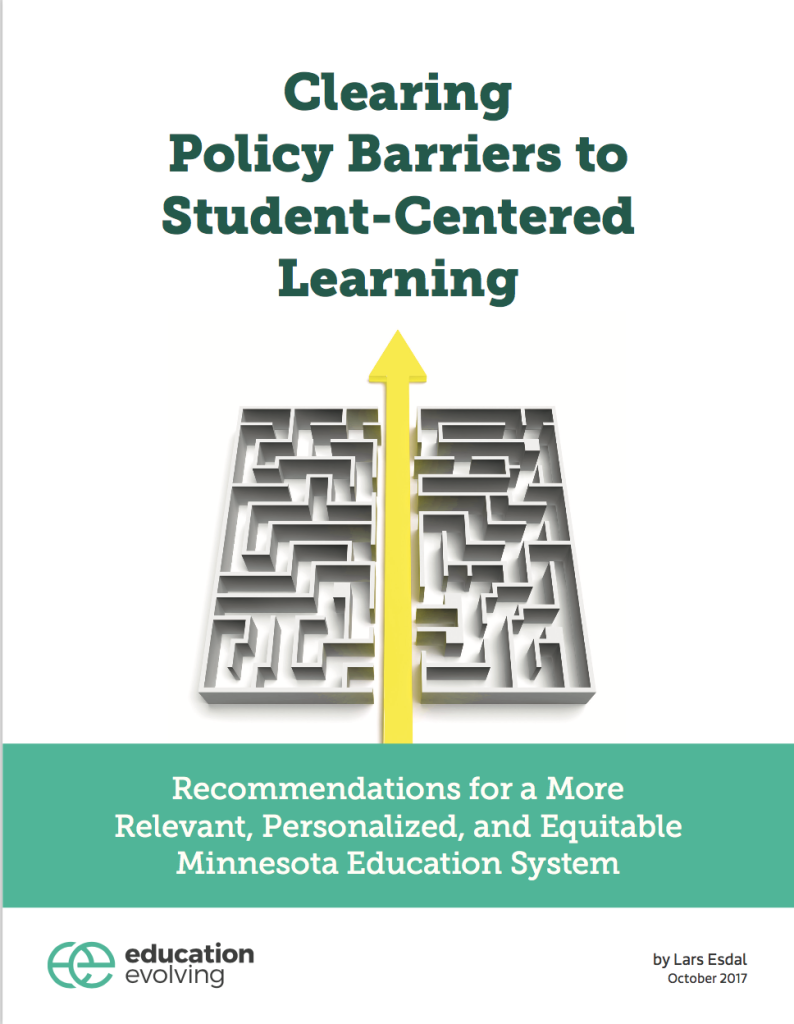 Minnesota needs drastically different and better approaches to learning in order to meet the needs of all students, and the challenges of the 21st century.
That will require a move to more student-centered learning—that is, learning that is built on a foundation of strong relationships, responsive to basic needs, driven by students, respectful of their identities, adaptive to their academic needs, relevant to their lives beyond school, and not confined within school days and walls.
Redesigning learning changes core elements of school such as the roles of content, pace, space, time, and educators. State policy must adapt, so that it is open to new designs in these areas.
This paper offers a comprehensive review of barriers in Minnesota state policy faced by innovators, and recommendations for removing those barriers.