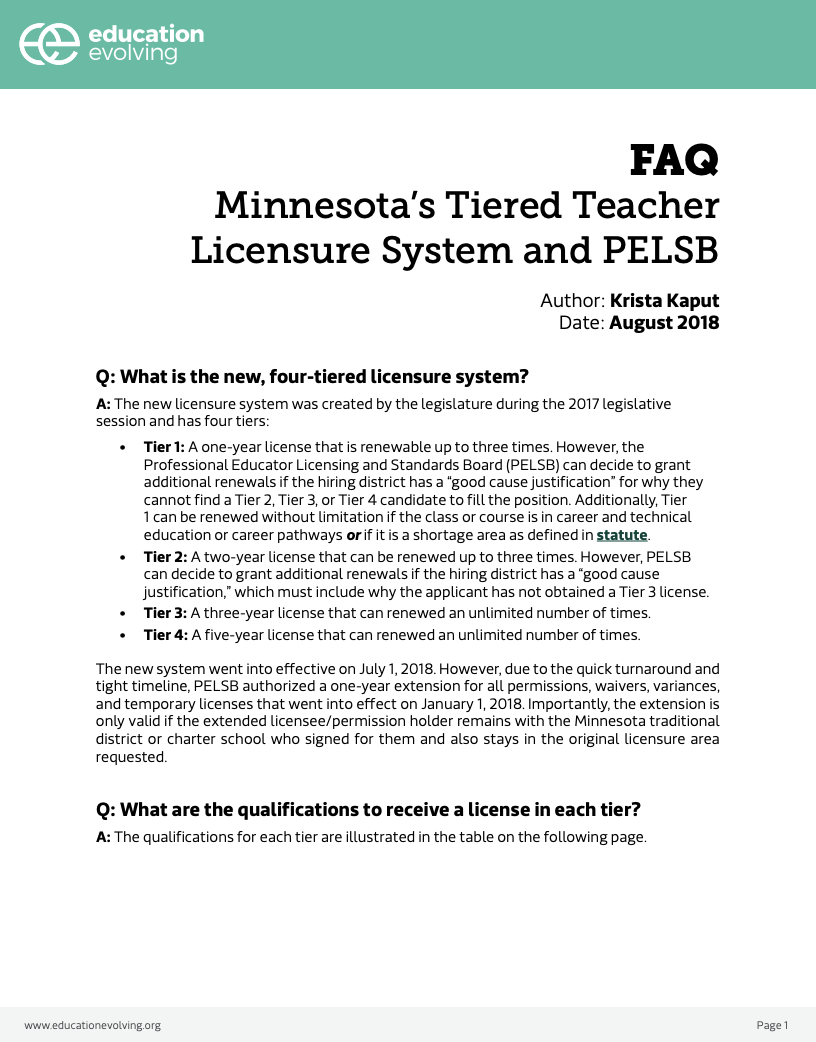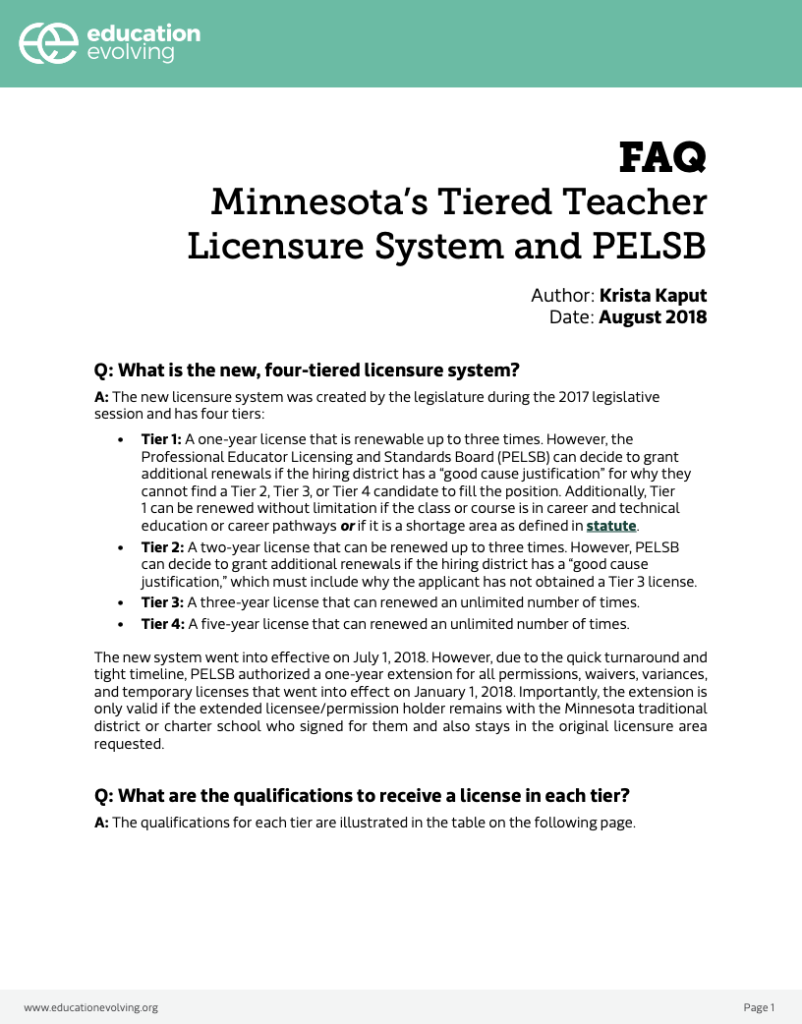 The new four-tiered teacher licensure system was created by the legislature during the 2017 legislative session. This FAQ covers the new system and the Professional Educator Licensing and Standards Board by answering the following questions:
What is the new, four-tiered licensure system?
What are the qualifications to receive a license in each tier?
Why was the old teacher licensure system overhauled and changed to a tiered system?
How is the new, tiered licensure system different from the old licensure system?
Who oversees the new teacher licensure system?
What are the responsibilities of PELSB?
How is PELSB different from the Board of Teaching?